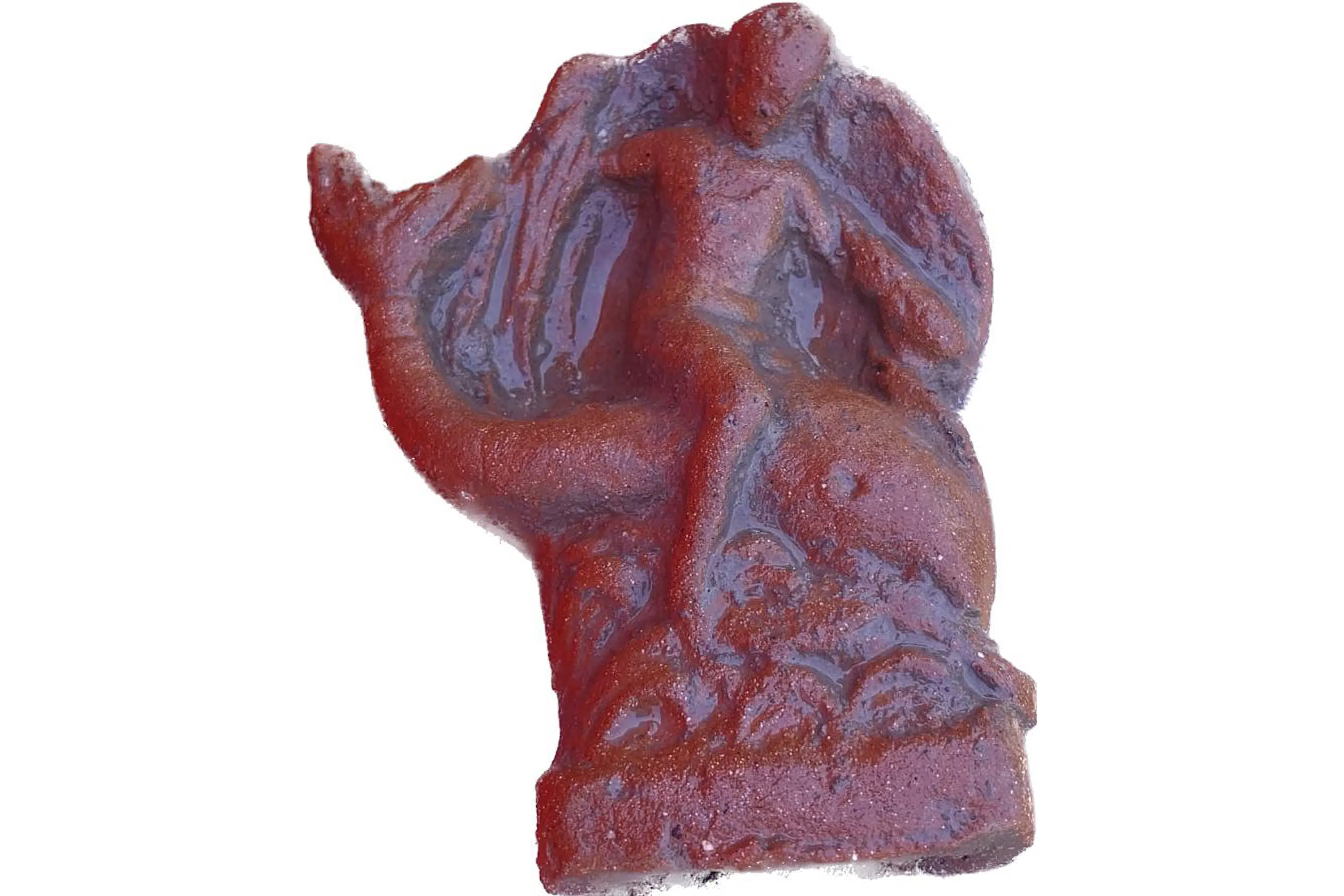 Culture Ministry officials said on Saturday that excavations in southern Italy have uncovered terracotta bulls' heads and a statue of the Greek god Eros riding a dolphin, shedding light on the religious life and rituals of an ancient city.
It is the first group of artifacts identified from a sanctuary in the ancient Greek city of Paestum, which dates back to the 5th century BC. Famous for its three colossal Doric-column temples, Paestum is close to the archaeological site of Pompeii, but far from Malvi. coast.
The Italian Ministry of Culture said in a statement that the small temple was first identified in 2019 along the ancient city walls, but excavation work was halted due to the COVID-19 pandemic.
The ministry said the excavations yielded several terracotta figurines in the first months of work resuming. Archaeologists found seven bulls' heads found around the altar of a temple as if it had been placed there on the ground in some form of devotion.
The statement said a small dolphin figurine found in the first group of artifacts appears to be from the Avelli family of potters whose presence has not been previously documented at Paestum.
Limited excavations of the temples began in the 1950s, and the ministry believes that more treasures may be found in the area.
The ancient Romans took control of the city around 275 BC, and renamed it Paestum from the Greek "Poseidonia", in what used to be Magna Graecia.
"Travel specialist. Typical social media scholar. Friend of animals everywhere. Freelance zombie ninja. Twitter buff."