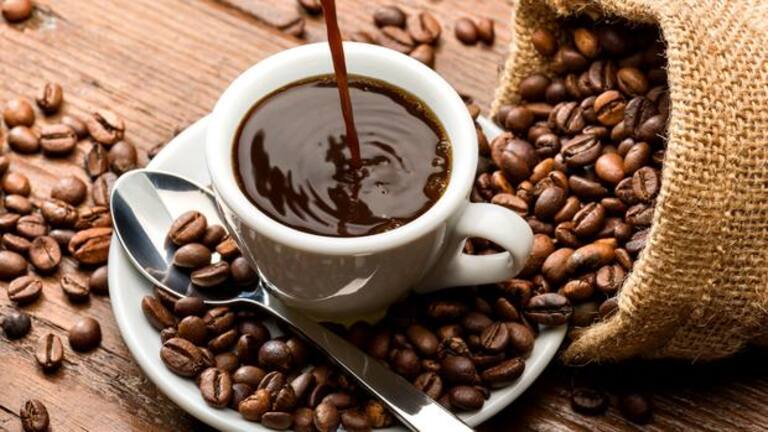 This is an unexpected shock after the election, which will have immediate consequences in daily life and will mark a new blow to the pocket of Argentina. Because after adverse election results, The government confirmed a 22% rise in the official dollarIt went from $288 to $350 A decision that will add pressure to accelerate inflation.
The post-PASO uptick in dollars will hit different genres, re-releasing the scene starring Maurizio Macri in August 2019. Very immediate FoodThe main consumption item of Argentine households and, in addition, the most heavily weighted segment to measure its CPI within the INDEC weighting.
Products like AvocadosThe BananasHe Nut water or the cocoa Almost automatically: They are almost always imported goods, and quoted at international prices.
"Coffee is pegged to the official dollar because it is 100% imported from Brazil, Colombia, Peru and other Central American countries like Guatemala, El Salvador and Honduras. So the price is going up from today. Coffee suppliers get 10% to 25% of their wholesale price. We have already received communication with the escalation," he said. Nation Martin is the manager of a chain of cafeterias in Buenos Aires.
"Until Friday, coffee roasters imported green beans at around US$10 to US$20 depending on quality and appearance, then roasted them and distributed them to coffee shops with added value and logistics costs. As of Friday, the price of a kilo of coffee placed in a cafeteria was an average of $7,000 plus VAT, Again it depends on quality and appearance, today everything is unpredictable. You have to prepare for more than 20% price hike from suppliers. And for traders, it is very difficult to change prices and letters from one day to the next," he added.
But the effects of this process are far from over Imported foods. Because in most production chains, Companies use inputs, components or other components from abroad, and by increase dollarThere will be an increase in their prices, which means higher costs for companies and, as a result, will be transferred to the final price.
"We're still doing the numbers.", they say in companies, where they are still analyzing the impact of official raises and the collateral in the cost equation. Before consulting this medium, many choose silence. "It could be 9% in August," they slipped Nation From one of the largest food manufacturing companies operating in Argentina. "Everything that is imported increases, and the producers of national goods want to charge you a price. Import balance", notes this trend in food inputs and essential industrial inputs for production.
Uncertainty and lack of pricing cross segments and manufacturing sectors. In turn, this feeds suspicions and slows down operations between different actors in the chain. Doubts about switching costs, access to foreign currency or reluctance to set prices lead companies or sellers to slow down or postpone sales, at least until macro trends converge.
The devaluation of the official dollar will also have its consequences technical products, They already experienced another impact earlier that month when Sergio Massa decided to impose a PAIS tax (7.5%) on imported goods (goods considered luxury already paid 30%). Today's demonetisation drive sparks new ideas.
The first reaction came from online sales sites. In the morning, several publications on the Internet were suspended or unavailable for sale, and after a few minutes, LPrices appeared with a 20% to 30% markup. In addition to technical products (home appliances, mobile devices, among others), increased. Bikessubstitutions Cars or products Cosmetics.
"The immediate reaction today is paralysis. No matter where you call today, no one is going to sell you anything. There is no price, and there won't be tomorrow," he said Nation An electronics manufacturer is an industrial entrepreneur. "Nobody knows what's going to happen to prices, because everyone's thinking: Is this just going to go up? Is the dollar going to keep going up? What about wages or national goods? Also, it's the new price of the dollar, but nobody's been able to buy anything in the last two weeks, so imported goods are at this price. The question is can I go out and buy it?
In the automotive industry, uncertainty is absolute. "We are assessing the impact of the dollar. I can't comment yet", is a phrase repeated over and over in different terminals that have been facing difficulties for a long time.
In July, for example, foreign-made vehicles were not imported due to a shortage of dollars, while companies reported problems accessing foreign currency for inputs and parts. Although local production grew by 11.9% year-on-year last month, the effect of the shortage was transferred to the price of 0km cars, which have been experiencing delays in deliveries for several months.
"Introvert. Thinker. Problem solver. Evil beer specialist. Prone to fits of apathy. Social media expert. Award-winning food fanatic."