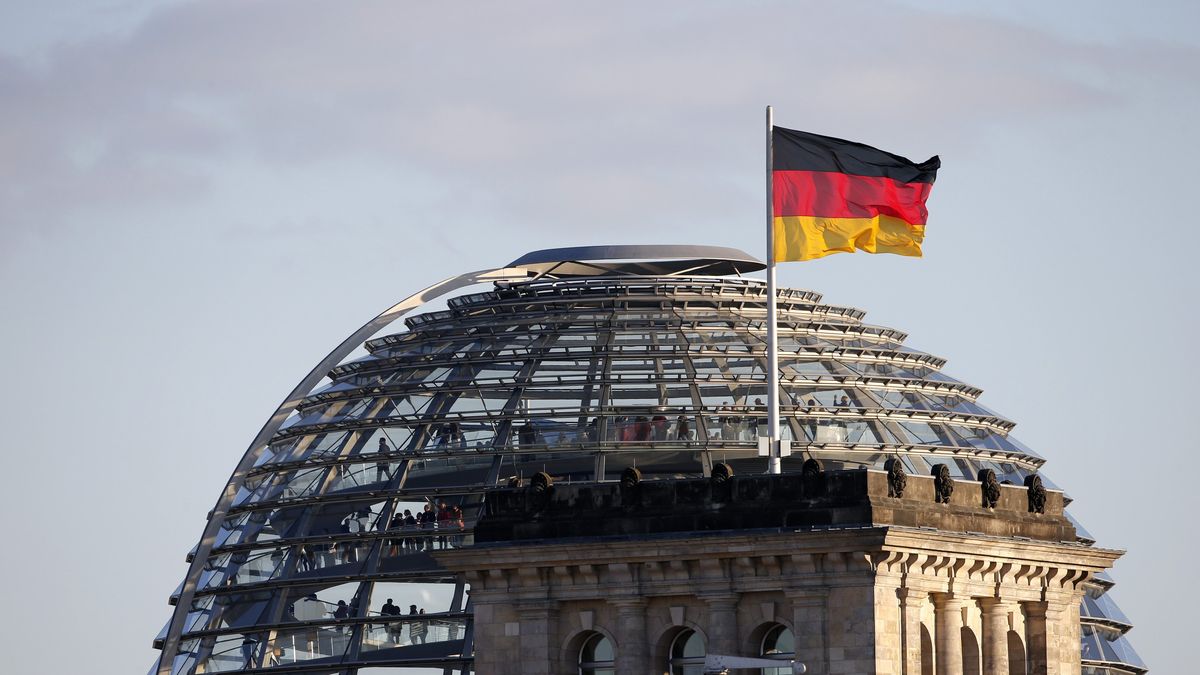 Brief news from the world: German government needs skilled workers, Nigeria exits currency stocks, while China curbs exports.
Monika Schnitzer, head of a group of economists advising the German government known as the "Five Wise Men," announced that the country needs 1.5 million immigrants a year to cover the shortage of qualified workers.
"If we subtract 400,000 new citizens every year and substantial emigration, Germany needs 1.5 million immigrants a year to maintain the necessary workforce," Schnitzer told the "Süddeutsche Zeitung" newspaper.
"We urgently need a welcoming culture. If Intel wants to build a factory in Magdeburg and attract foreign skilled workers to it, they should be welcome there," he said, referring to the plant the US company is setting up in the east. City from Germany.
According to Schnitzer, the new law on skilled labor is a step in the right direction. However, he feels that offices dedicated to foreigners do not discourage immigrants, but rather provide them with a service that they need.
"We should not demand that foreign experts know German for every job. Instead, we should make sure that the office staff of foreigners know English," he said.
A week and a half ago, the parties that make up the government coalition – social democrats, liberals and environmentalists – in the lower house of parliament – approved the Skilled Worker Immigration Act.
The regulations introduce a chance card based on a points system. Criteria for awarding points include language knowledge, professional experience, age and ties to Germany. In the future, IT professionals will be accepted even without a university degree, provided they can demonstrate that they have certain qualifications.
Nigeria raised stocks and the currency depreciated by 40%
Nigeria's currency, the naira, is facing sharp depreciation after the president's decision to abandon the exchange rate lock to liberalize the foreign exchange market.
The dollar's surge led to a 40% devaluation in four days due to a lack of international reserves to prop up the currency's value and despite financial markets backing the government's decision to end exchange controls, it separated itself from the group they were creating. Around 28 countries in the world maintain restrictions on the movement of capital, which will not change to immediate stability.
Fears about the inflationary impact of the neoliberal measures are still high, with Nigerian inflation, at 22% a year, much lower than Argentina's, but the new rules threaten to fuel it. One of them is the end of subsidizing fuel prices, which is seen as a device for a strong expansion in the general level of prices. It remains to be seen whether the dynamics adopted by Nigerian imports will push their prices due to the new exchange rate or follow the footsteps of the legacy current.
Dissident and former head of the Central Bank of the Republic of Argentina (Picira), Federico Sternsneker, sparked local controversy by celebrating the African government's decision to openly attack the purchasing power of Nigerians.
The former officer tweeted: "A few days ago the head of the central bank of Nigeria, Godwin Emefiele, was jailed for a scandal related to stocks. The next day he removed exchange controls. In other words, stocks were removed in Nigeria without even central officials. But. Here you can't!".
The approach taken by one of the main promoters of the 2016 devaluation and divestment of Argentine stocks led the Cambiemos government to experience a net drop in GDP in three of the four years of its mandate, prompting an emergency bailout from the IMF.
Returning to Africa's most populous country, about 20 days ago the Nigerian central bank already lifted restrictions on cash deposit withdrawals in household accounts, allowing daily withdrawals of USD 10,000 and allowing people more flexibility in managing their finances. A Preface to the Present Publication.
China restricts exports of key metals used to make microchips
Amid geopolitical tensions with the United States, the Chinese government decided to restrict exports of gallium and germanium next month. These two major metals are used in the manufacture of semiconductors and other components used in energy conversion. It was announced this week by the Ministry of Commerce and the General Administration of Customs of the Asian country.
Beijing announced the move after the United States and chip-making countries such as Japan and the Netherlands announced limits on imports of Chinese technology on national security grounds.
"In order to protect national interests and security, it has been decided, with the approval of the State Council, to implement export restrictions on gallium and germanium-related elements," Chinese officials announced in a statement released by the agencies. DBA and Bloomberg.
Importantly, exports are not prohibited but subject to government approval. Now, to export, operators must submit an application to the Ministry of Commerce, fill out a form and describe who the foreign buyers are and how they will use the metals.
Foreign Ministry spokesman Mao Ning avoided clarifying whether the move was in response to Western sanctions and defended China's commitment to "secure and stable" global supply chains, stressing that the country always implements "impartial" measures. .
"The Chinese government's export control of relevant goods is a general international practice and does not target any specific country," the spokesperson said.
Shares of Shanghai-listed metal producers rose as much as 10% today as the move by China is expected to boost prices of these commodities. Both gallium and germanium are commonly produced as by-products in sensitive zinc and aluminum refineries.
China is the main supplier of the two metals, producing 94% of the world's gallium and 83% of germanium, according to a study by the European Union. While they are not particularly rare metals, countries such as Japan, South Korea, Russia, and Ukraine also produce gallium, while the United States, Canada, Belgium, and Russia do so in Germany's case.
The downside is that China dominates processing globally and other countries, so far, do not have the same capacity to perform this task.
Mortgage rates in the United Kingdom are as high as 6% and are troubling the British
The UK economy remains uncertain as mortgage rates experience an unprecedented rise in echoes of Bank of England (BoE) interest rate hikes and a hit to British pockets.
According to financial information company Moneyfacts, the average fixed-rate mortgage for a five-year deal reached 6.01%, while for two years it was a dangerous 6.47%. The rise in mortgage rates comes as inflation rates have not fallen as fast as expected, prompting the Bank of England to raise its key rate in an attempt to control inflation.
The UK's annual inflation rate currently stands at 8.7%, an already worrying figure, and this increase is being passed on to mortgage rates. 2.4 million fixed-rate contracts are expected to expire by the end of 2024, according to analysis by UK Finance, a situation that threatens to put thousands of British households at risk.
Meanwhile, British Prime Minister Rishi Sunak urged homeowners to "keep calm". In this scenario, home owners and tenants are looking for possibilities to tighten their living conditions.
However, amid an uncertain financial environment, food inflation is beginning to ease, according to Simon Roberts, chief executive of Sainsbury's, the UK's second-largest supermarket.
Prices of the 100 most popular retail items fell last quarter, indicating a downward trend. Despite this positive sign, official figures show that the food inflation rate is still stubbornly at 18.3%.
"Introvert. Thinker. Problem solver. Evil beer specialist. Prone to fits of apathy. Social media expert. Award-winning food fanatic."