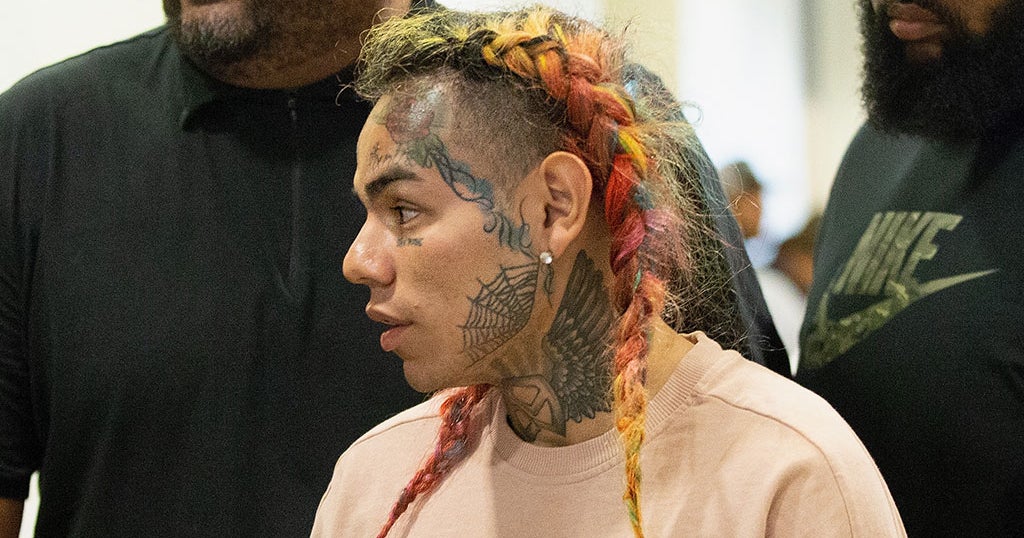 Rapper Tekashi 6ix9ine was rushed to the hospital after being struck while in an LA Fitness steam room in South Florida Tuesday, according to a video posted to social media. CBS Miami reports.
His attorney, Lance Lazzaro, told TMZ that the rapper, whose real name is Daniel Hernandez and who wears rainbow-colored hair, suffered facial cuts.
CBS Miami was unable to reach Lazzaro on Tuesday night and says it was not clear where in South Florida the attack took place.
Video posted on several social media sites showed Hernandez on the floor of the gym bathroom while at least two men kicked him and pulled him by the hair.
6ix9ine was a social media phenomenon with millions of followers on Instagram before becoming a rising name in hip hop music.
He had a multi-platinum hit, "Fefe" with Nicki Minaj, which peaked at No. 3 on the pop charts, and "Stoopid," featuring imprisoned rapper Bobby Shmurda.
Lázaro told TMZ that 6ix9ine, who he had no personal security with, tried to fight back during the attack but was overpowered and outnumbered.
The rapper was released early from federal prison after he cooperated with law enforcement officials during an attempt to prosecute other gang members, CBS Miami says.
"Freelance entrepreneur. Communicator. Gamer. Explorer. Pop culture practitioner."