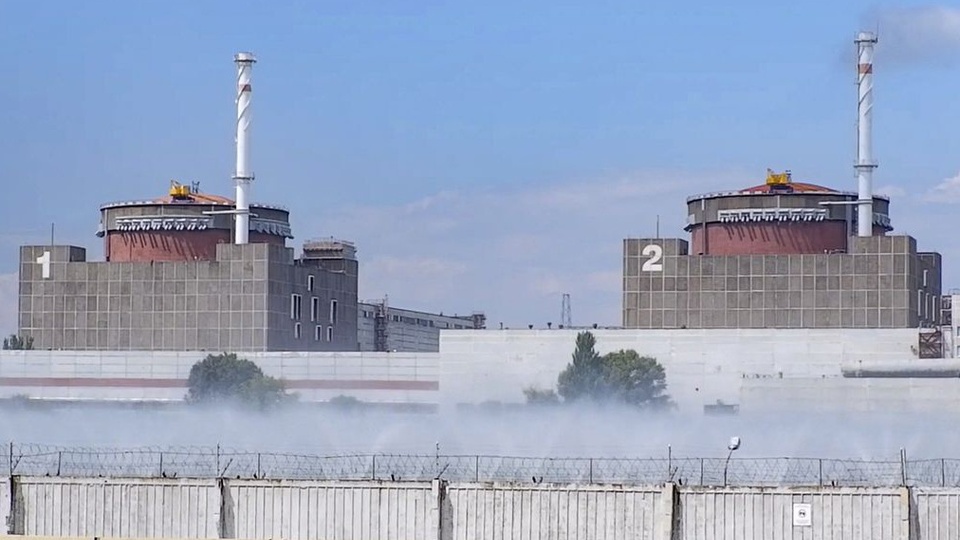 Russia rejects US response to execution of Russian military prisoners
The Russian Embassy in the United States on Tuesday rejected comments by US Special Representative for International Criminal Justice Beth Van Schaeck about the execution of captured and disarmed Russian soldiers by Ukrainian troops.
From the diplomatic mission they insisted that von Schack It refused to "directly condemn" the massacre, American media such as The New York Times confirmed the authenticity of the videos showing the atrocities without ignoring what happened. In this sense, such an attitude of the White House "A double wand at best".
In addition, the Russian organization criticized the "cynical" tone of the Washington diplomat, who said that the alleged war crimes committed by Russian troops were recorded "many times more" than in Ukraine. "The Government Department, as before, No evidence is provided Alleged acts of violence by our army," they argued.
Ukraine says power grid damage 'massive'
The operator of Ukraine's national power grid assessed Tuesday the damage to Ukraine's power generation facilities from Russian missile strikes as "huge," but ruled out the need to evacuate civilians.
Ukrenergo CEO Volodimir Kudrytskyi said Ukrainians may experience long power cuts, but the network operator wanted to help provide conditions for people to stay in the country during the winter.
"Virtually no thermal or hydroelectric plant has escaped Russian attacks. The scale of destruction is enormous. Ukraine has a power generation deficit. We cannot produce enough electricity for consumers," he declared.
The Kremlin has declared itself on alert for drone strikes over Crimea
Crimea, the Ukrainian peninsula under Russian control since 2014, was the target of a drone strike today that forced the Kremlin to declare a "state of alert" although it caused no casualties, Moscow-based officials said.
"A drone attack is taking place and our air defense forces are now in action," the Russian-installed regional governor, Mikhail Rasvozhayev, warned in a telegram.
Two drones were shot down and no civilian infrastructure was damaged, Rasvojayev said, adding that residents should "keep calm."
In recent months, there have been several attacks against military and civilian installations in Crimea, which serves as the headquarters of the Russian Navy.
In late October, officials announced that the Russian navy in Sevastopol Bay on the Black Sea was the victim of "the largest drone strike" in the conflict's history.
In response, Moscow temporarily pulled out of an agreement to export Ukrainian grain, which is vital to global food security.
Officials imposed by Moscow in the region vowed last week that Russia would "strengthen" the peninsula after its troops in the neighboring Ukrainian region of Kherson withdrew, AFP news agency reported.
Russia considers Crimea a part of its territory, which is not recognized by the international community.
Ukraine says it wants to retake the peninsula.
The US will send $4.5 billion to Ukraine to support its push against Russia
The US Treasury Department announced on Tuesday A new economic aid package for Ukraine, this time $4.5 billion"To defend against illegal war" instigated by Russia.
Organization Secretary Janet Yellen noted that these new funds will begin to flow to Ukraine "in the next few weeks." "Strengthening economic stability and supporting basic government services", including the salaries of government employees such as doctors and teachers.
Yellen insisted "This other aid is necessary for Ukraine's resistance" to the invasion ordered by Russian President Vladimir Putin.February of this year and will come to include those previously sent budget items, as well as "the great courage of the Ukrainian people".
The contributions of this kind which the United States has already made since the beginning of the war amount to 13,000 millions. Washington urged its partners to continue supporting UkraineAll while continuing to allow Russia to "weaken Putin's war machine," the official concluded, quoted by the Europa Press news agency.
Poland agrees to deploy German missiles near Ukraine border
The Polish government has accepted Germany's proposal to deploy defensive missiles, proposing to install German Patriot missile systems and tactical and cruise missiles used to combat aircraft on the Polish-Ukrainian border.
This followed last week's missile landing on Polish territory, which has fueled global concern over a possible escalation and prolongation of the Russo-Ukrainian war.
"I welcome the German Defense Minister's proposal to deploy more Patriot cruise missiles in our country. During today's telephone conversation with Germany, I propose to deploy this system on the border with Ukraine," the deputy prime minister and defense minister wrote. From Poland, Mariusz Blaszczaken Twitter.
Hours earlier, German Defense Minister Christine Lambrecht announced that Berlin would supply Poland with anti-missile systems to bolster its air defenses, Russian news agency Sputnik reported.
"We offered support to Poland to protect the airspace; we are already with the Patriotic Organization in Slovakia and we want to extend our presence until the end of 2023, maybe even beyond," the German minister said.
On November 15, various Polish media reported that two missiles hit the Polish city of Przemyśl, seven kilometers from the border with Ukraine. Officials later said it was a single projectile.
The Polish Foreign Ministry said it was a missile of "Russian" manufacture, a term used to denote former Soviet production.
From the Russian Defense Ministry they described the Polish story as a "deliberate provocation aimed at increasing tensions".
The next day, Polish President Andrzej Duda said there was no indication that the missile landing in Poland was a deliberate attack against the country, and acknowledged that there was no evidence that it was launched by Russia, saying instead, "It's very possible. It's an anti-ballistic missile used by Ukrainian security forces."
In turn, the Secretary General of the Atlantic Alliance, Jens Stoltenberg, admitted that preliminary data confirm that Ukrainian air defense systems have reached Poland.
"Introvert. Thinker. Problem solver. Evil beer specialist. Prone to fits of apathy. Social media expert. Award-winning food fanatic."