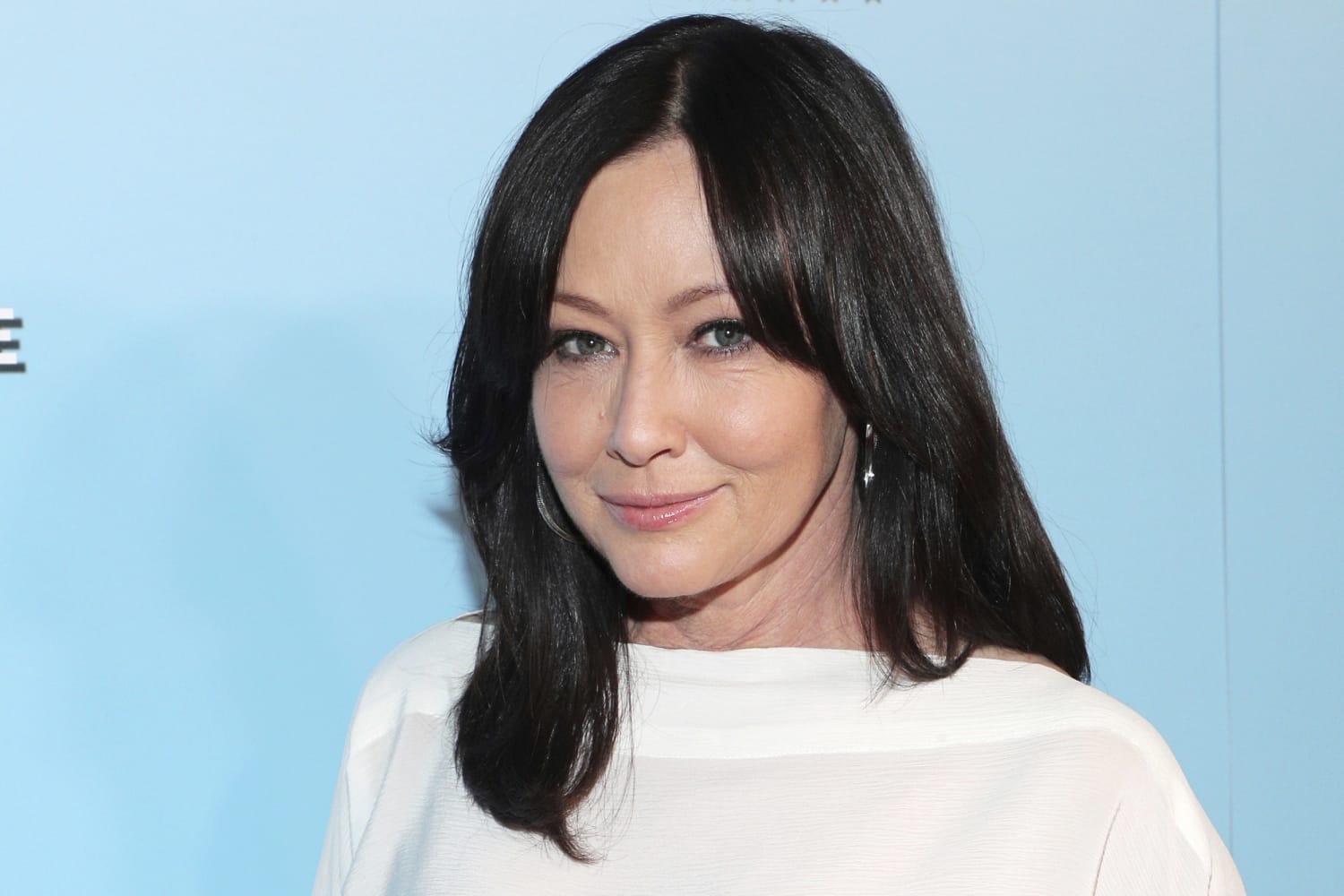 Shannen Doherty revealed on Tuesday that breast cancer, which she had been battling for several years, had metastasized to her brain within a short time. emotional involvement on Instagram.
On January 5th, my Mets scan showed my brain, the "Charmed" and "Beverly Hills, 90210" actress captioned a video of herself receiving radiation.
"My fear is palpable," said Doherty, 52. "I'm very claustrophobic and there's been a lot going on in my life." "But that fear….the disorder….the timing of everything….this is what cancer can look like."
The social media announcement was met with an outpouring of support and encouragement from other stars and cancer survivors alike.
Longtime friend and actress Selma Blair captioned the post, "This is a lot to do, again. And I wish all the wise peace I've learned to find you in moments of terror. To know we're holding you. Love. All love."
"You are a warrior," wrote Sarah Geller, another close friend of Doherty's.
Doherty has been battling breast cancer since 2015, when she was first diagnosed. She said she underwent a mastectomy and received chemotherapy and radiation. Doherty was declared in remission in 2017.
But in 2020, the actress announced her second breast cancer diagnosis, this time stage four.
Over the years, Geller has candidly documented online her journey with cancer.
In October of 2021, she posted a selfie of herself lying in bed with a shaved head and a nosebleed.
"For Breast Cancer Awareness Month, I'd like to share more of my personal journey from my first diagnosis to my second. Is it all sweet? No, but it's true," she wrote.
"I hope to encourage people to get mammograms, have regular check-ups, let go of fear and face whatever may be in front of you."
"Freelance entrepreneur. Communicator. Gamer. Explorer. Pop culture practitioner."