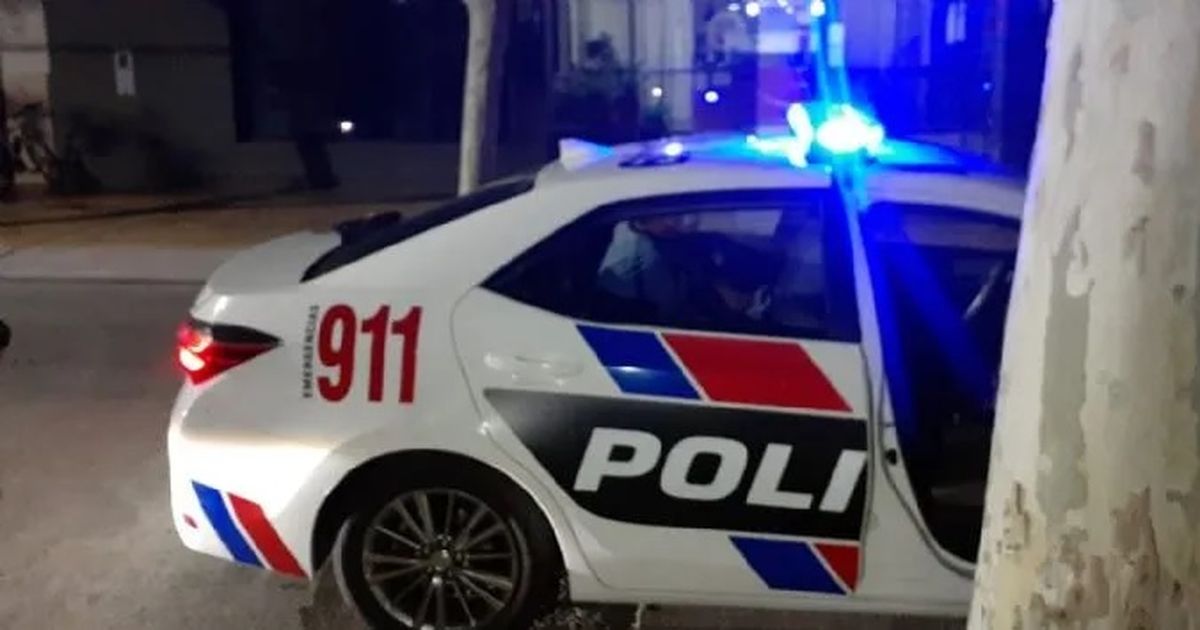 The $240,000 arms deal, which is 118 million pesos in the national currency, continues to raise questions. Now the two investors have a shady past due to another police operation surrounding the victim and his brother. One of them reported an alleged assault in 2022 at his compound in the capital city of San Juan, after it was discovered that he had been "pressured" by two creditors as a result of a large amount he owed. .
Police inspectors and Judge Mabel MoyaTry to piece together the puzzle surrounding the second trial court, their suspicions, and the attack he condemned. Eber Elias Zapata Last Thursday, June 29.
The version is that that night, around 9:00 p.m., he left his home in the capital with the idea of ​​meeting a certain Ferrer in Posito so that he could exchange foreign currency for pesos to pay some employees, according to sources. In the case
His brother Martin Ezequiel Zapata He also had to go with him, but he was late, they told him to go, and they explained that they would catch him later. That's why Eibar was alone. According to his complaint, he traveled down 9th Street and before reaching Joaquin Yunac Street or Mendoza, he was ambushed by unidentified persons in two vehicles. According to him, they pointed guns at him and stole the $240,000, which is 118 million pesos at the current exchange rate, according to a police chief.
The police are baffled as all you have for now is your complaint. Investigators could not explain how he was alone with so much money without any security. Another point that makes them sound is time and place, a rural area. In fact, there were no witnesses and no security cameras at the scene of the alleged attack. He could not justify where the crucial amount came from or show anything to prove that the amount was there at the time of the robbery, an official said.
The victim told police that he and his brother, Martin, had been partners and investors in a Denver company for several years and were dedicated to buying and selling property and vehicles. Another revealing fact arose for the researchers. Martín Esequiel Zapata denounced the February 8, 2022 attack at his financial institution on Avenida Ignacio de la Rosa near Spain and was later cited as a fraudster.
The episode, which took place on the night of February 8, 2022, began as an armed robbery. That's what Martin Ezequiel Zapata said as he left his compound and sought the help of some uniformed men roaming the area. He told them that two men and an elderly woman had pointed a gun at him and assaulted him. He denounced that these men stole a bag containing 150 dollars, 21,000 pesos and seven promissory notes of 2,000 dollars each, and then fled down España Street.
In those minutes, on Mitter Street, the police caught the alleged thieves: the brothers Juan Gabriel and Osvaldo Guillermo Muerza Figueroa, from whom they stole a large gun and the car in which they were traveling. However, when uniformed officers interviewed them, they gave a completely different version to Martin Zapata's version.
Muerza Figueroas confirmed to the police, and they confirmed it in the Department of Justice, that there was no robbery, and in fact they demanded the return of $4,000 that the Zapatas had given them to invest in cryptocurrencies. Also, they showed the signed contract with the investor and his company at the end of 2021 – at that time – "poppers".
What the Muerza Figueroas promised was that they gave those dollars to the Zapatas, with the promise of a juicy profit from the interest on the invested capital. According to them, they never complied, months passed, they did not see any profit and they could not recover the dollars invested.
The case, which allegedly "pressed" Zapata, was tried by Flagrancia, but it went to the third trial court, where the Muerza Figueroa brothers benefited from disqualification. At the time, prosecutors Omar Quiroga and Horacio Merino announced publicly that they would indict the Zapatas for fraud and economic crimes. However, everything calmed down, but now with a new chapter lived by the Zapatas, in 2022 the victims will think of taking action against them.
"Introvert. Thinker. Problem solver. Evil beer specialist. Prone to fits of apathy. Social media expert. Award-winning food fanatic."