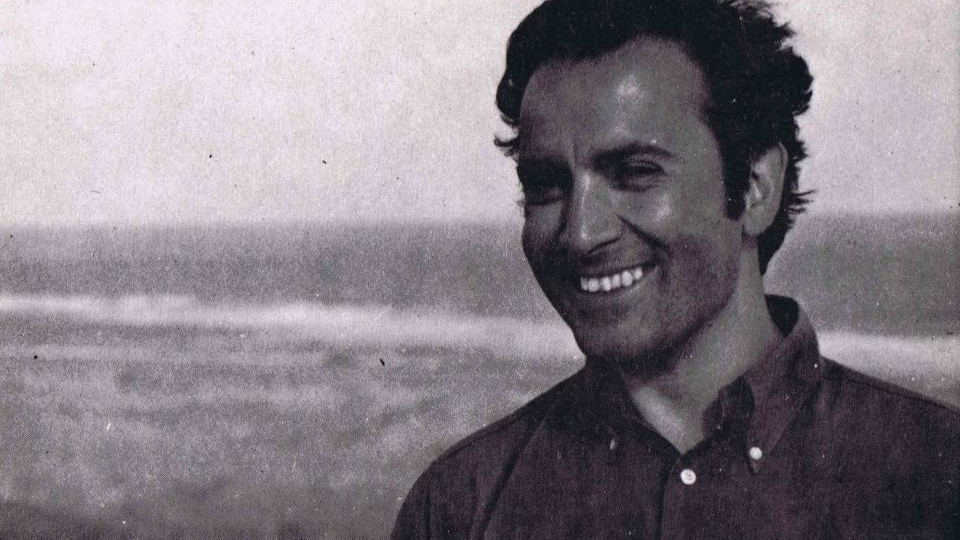 In Ephemeris of July 22 These events that happened on a day like today in Argentina and around the world stand out:
1934. The Fall of John Dillinger
Public Enemy Number 1 Fall: John Dillinger. One of the most notorious bank robbers of the 1930s was gunned down in Chicago. His girlfriend scolds him and FBI agents wait for him outside a movie theater. He was 31 years old and most of his criminal career occurred in the last year of his life.. In between, he starred in two leaks that embarrassed the authorities. His story has been made into a movie three times.
1944. Bretton Woods Conference ends
It culminates in the United Nations Monetary and Financial Conference at Bretton Woods, New Hampshire. At that meeting, the new structure of the post-war economic order was formulated. As a result of the discussions, the World Bank and the International Monetary Fund were formed.
1958. De Della Company begins operations
In the second half of the 20th century one of the symbols of Argentine culture was born: the De Della Company. Brothers Torcuato and Guido Di Tella run the Cultural Research Center in honor of their father Torcuato. An icon of the 60s avant-gardeAlberto Ginastera, Jorge Romero Brest, Roberto Villanueva, Les Luthiers, Nacha Guevara, Marta Minuzin, and Alfredo Arias passed through de Della. De Della's career lasted until the 1970s.
1969. Juan Carlos de Bourbon is proclaimed Franco's successor
Juan Carlos de Bourbon was proclaimed Francisco Franco's successor in Spain. Imposing the grandson of dictator King Alfonso XIII (the last monarch, who abdicated in 1931 with the advent of the Second Republic), would become head of state upon Caudillo's death. The prince was 31 years old and with his appointment the question of succession to the aged Franco was settled..
1990. Manuel Puig dies
Manuel Puig Died in Cuernavaca, Mexico after gall bladder surgery. He is 57. Born in General Villegas in 1932, the writer entered literature in 1968. The Betrayal of Rita Hayworth, Then continued Painted mouths A year later. The success of his second novel was immediate. Puig stood out for his serial style and combination of different narrative techniques.. He was exiled after publication The Buenos Aires Affair. In 1976 his most famous work was published: Kiss of the Spider Women, which would lead to a movie and a musical. They will come later Angel pubis, Eternal damnation to the reader of these pages, The blood of mutual love And Tropical night falls. He is considered one of the most important Argentine novelists of the 20th century..
1997. Farewell to CE Feeling
CE Feeling dies. This is how someone who came into the world in 1961 signed CARLOS EDUARDO ANTONIO FEILING, although he was always called Charlie. Originally from Rosario, he graduated from UBA with a degree in letters and taught in the United Kingdom. 1992 saw the release of his first novel, The Police Electrified water. A year later he saw the light A national poet, an adventure novel about the figure of Lucones. The horror novel was published in 1996 The lesser evil (Made into a film fugitive) I worked in imagination Land of Emeralds When he died of leukemia at the age of 36. He was a cultural journalist in various media and worked in his later years Page I12. Apart from his novels, he also published a collection of poetry Love of Rome And a collection of horror stories. His journalistic work was compiled in a volume in 2005 under the title With all intents and purposes.
2005. Juan-Jacobo Pajarlia dies
Writer Juan-Jacobo Bajarlia He dies at the age of 91. A lawyer with a doctorate in criminology, he was part of the avant-garde movement. He translated the likes of Ionesco and the Marquis de Sade, and was one of the first to take an interest in parapsychology. He wrote essays on Jakob Figman, HP Lovecraft and Dracula, as well as plays and numerous collections of short stories and poems.
2011. Anders Breivik's Terror Attack in Norway
Anders Breivik, a Norwegian far-right militant, killed 77 people and injured more than a hundred in a twin attack.. Afternoon A Explosion in OsloIn a part of government buildings. Eight people die. After two hours, 69 people were shot dead on Utoya Island. The next day, Breivik disguises himself as a policeman and shoots at close range at a Labor party camp where the Prime Minister was to attend. The attacker has been arrested. In 2012, he was sentenced to 21 years in prison, with a minimum of ten years and the possibility of his sentence being extended..
2021. Die Stick Pandolfo
Robert Stick Pandolfo He died in Buenos Aires at the age of 56. His career with the Sempiderno group began in the late 1970s when he was in high school, and a decade later he was recognized as the leader. Don Cornelio and Zone. He later formed Los Visitants and since 2001 He developed his career as a solo artist.
Except, that's it World Brain Day And this International Homework Day.
"Introvert. Thinker. Problem solver. Evil beer specialist. Prone to fits of apathy. Social media expert. Award-winning food fanatic."